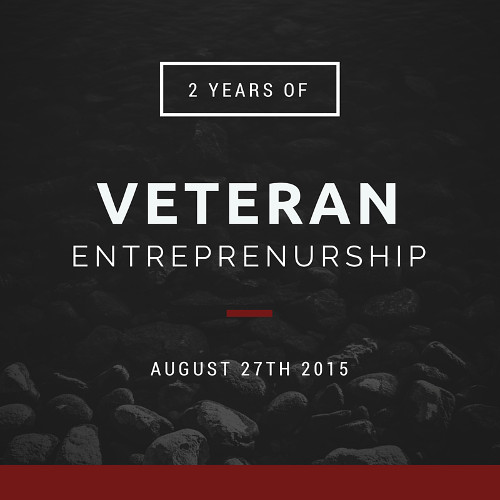 Two Years of Command Your Business
My first podcast interview with John Lee Dumas of Entrepreneur On Fire went live on August 27th, 2013. Since then, I have had the opportunity to interview over 80 Military Veteran and Military Spouse Entrepreneurs.  These past two years have been an amazing ride.
Thank You
I want to say Thank You to each of my guests who have shared their experiences with me. To everyone who has listened to the podcast, Thank You.  To everyone who has sent and email, a tweet, or a Facebook post, Thank You. To all of Veteran Entrepreneurs in my Mastermind Groups, Thank You.
You can hear this episode below or on iTunes and Stitcher Radio, don't forget to Subscribe to the weekly SITREP